Module 1

During Module 1, we focus on ME, the individual Change-Maker.
After key sections, you will find questions we will would like to pause and ask you about what insights may have come from what is presented.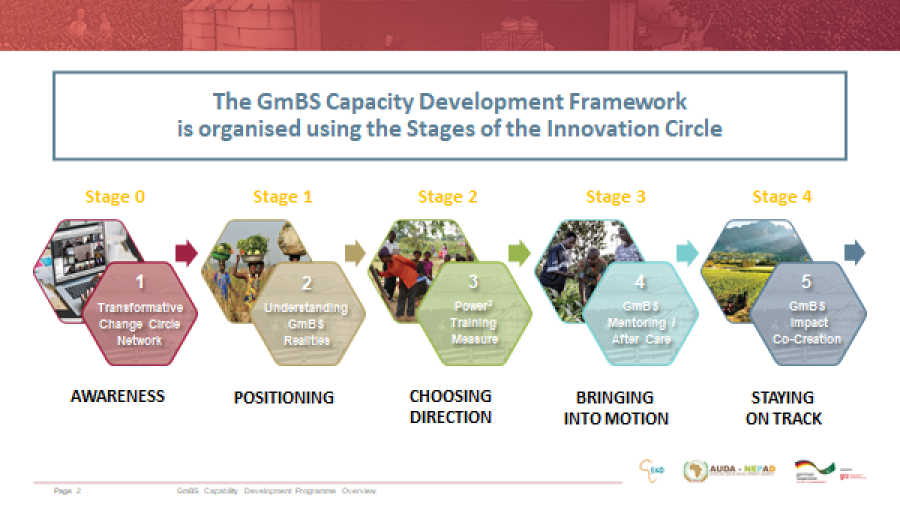 Developing Change-Maker skills is set-up using the the 5 stepping stones of the GmBS capacity development framework which has been informed by the 5 stages of the IC.
As we go into more detail we show how each stepping stone builds up the follow-order of facilitating the GmBS Journey as facilitator with agripreneurs.
A point of clarification – Stage 0 aligns with Step 1 of the GmBS Framework. To avoid confusion we'll align the numbering in subsequent versions.